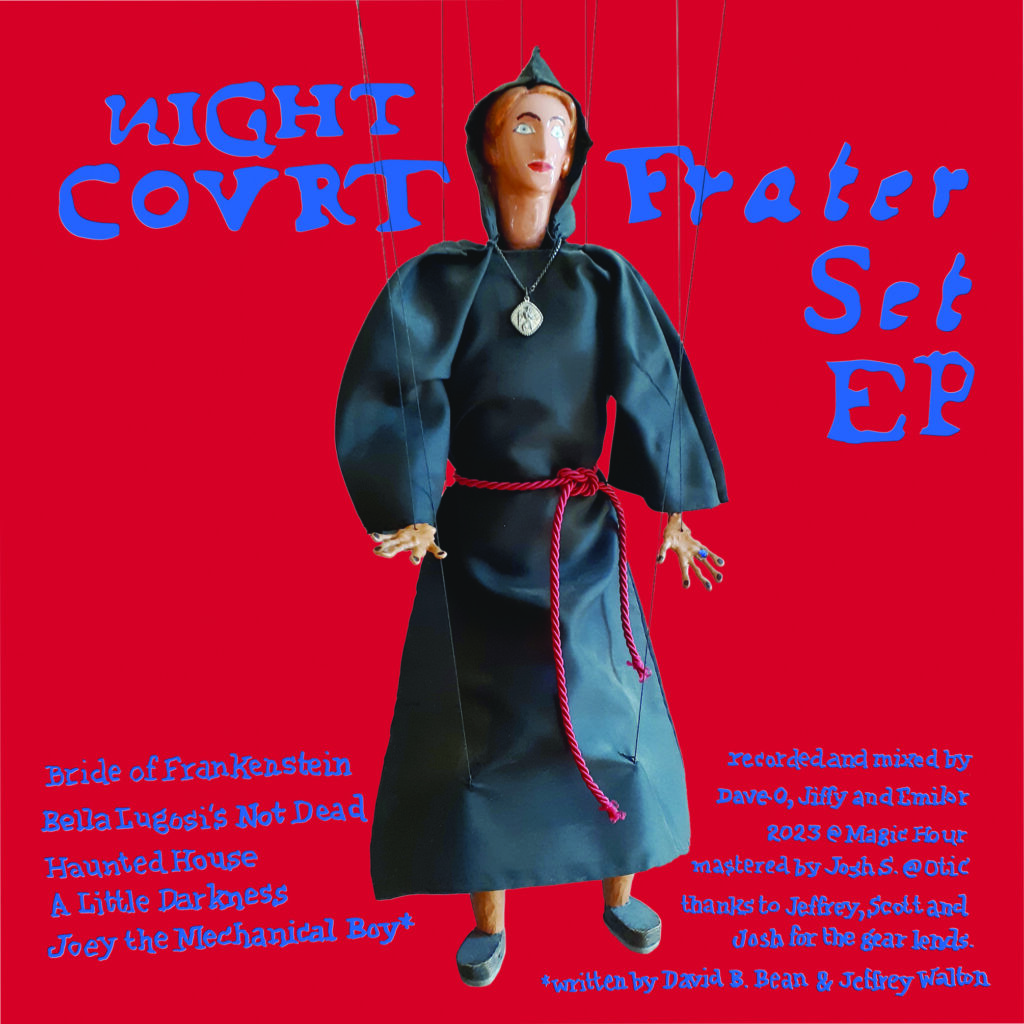 After a long lead-in with lots of really short singles, we're thrilled to release Frater Set, the latest EP by Vancouver, BC's Night Court.
We do love this band.
Frater Set is a five-song EP that rings in at just over seven minutes in total, yet each song is a song, with a start, middle and end, fully-formed and chock full of hooks. The EP has a Halloween theme, but each spooky song also stands alone on its own.

If you like Marked Men, the Steve Adamyk Band, Connections, Exploding Hearts, or Sonic Avenues, then Marked Men will be up your alley. If you don't, well, the record is short.
Available on limited-edition lathe-cut 7″ or high-resolution digital download. Visit our store to grab your copy before it's too late – as is the case with all our lathe-cut releases, they are available only on our site or through the band, and once we run out, that's it – no re-presses.