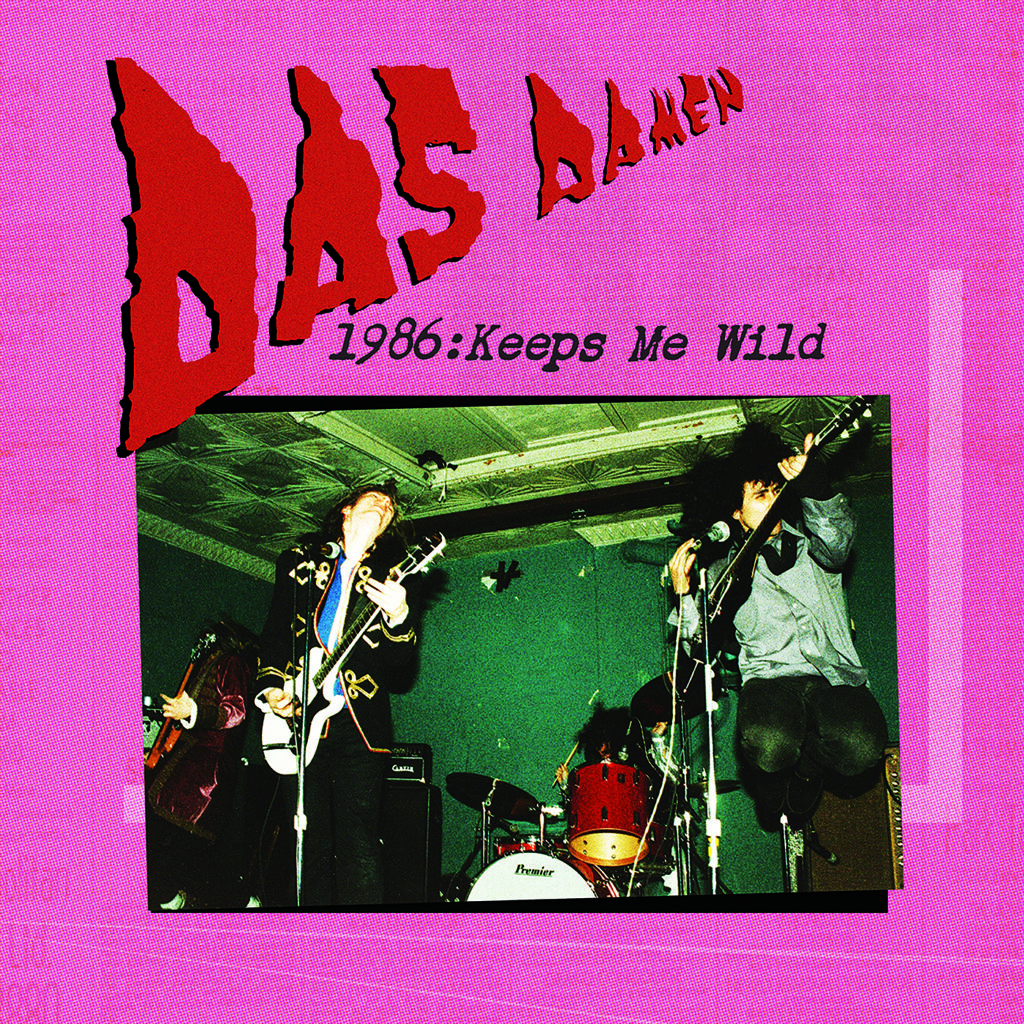 Today is the long-awaited release day of the expanded reissue of Das Damen's debut EP. Originally self-titled, the expanded version has been titled 1986: Keeps Me Wild, a statement on the gritty, grimy NYC proto-grunge the band became known for as the 80s turned into 90s. Subsequent records with SST, Twin/Tone and Sub Pop established the band's indie cred; shows with the likes of Nirvana, Soundgarden, Black Flag and Sonic Youth added fuel to the fire.
When the band conceived the idea for this record, they reached out to friends to help augment their work. Damen drummer Lyle Hysen recruited Brad Cohan to create an oral history of the band, which was combined with liner notes from Tom Scharpling, Thurston Moore, and others to form a brand-new issue of Damaged Goods, Hysen's long-lost zine. The band then recruited pals Thalia Zedek (Come, E, Uzi), Gary Lee Conner (Screaming Trees), Dez Cadena (Black Flag), John Robinson (The Fluid), and A Girl Called Eddy to add vocals and instruments to long-lost demo tracks from the album. Ace recording engineer Tom Beaujour (Nada Surf, Aeon Station) mixed it all together. The result is a staggering slab of influential indie rock from before its halcyon days.
The digital version of the LP is available now, and comes with a PDF copy of Damaged Goods Issue 10. The deluxe vinyl version is in production now, on target for a late October finish, and includes a printed copy of the zine, some killer images of old gig flyers, and of course, the entire original EP plus all the outtakes, demos, and reimagined tracks. If you buy the vinyl LP from our Bandcamp site, you get the music and digital zine via high-resolution download, and we'll ship you the vinyl LP just as soon as we've got it.